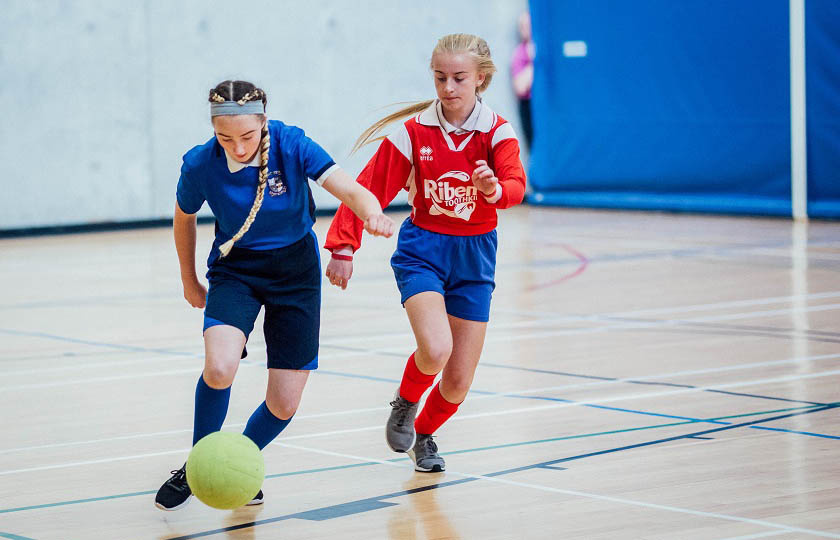 All eyes may be on the Champions League Final this weekend but there was a champions league of a different kind at Mary Immaculate College (MIC) this week as the 11th annual League of Legends Soccer Blitz took place on Wed 29 May with 160 boys and girls from local fifth and sixth classes participating.
The League of Legends is a joint venture between the Transforming Education through Dialogue (TED) Project), a College initiative that works directly with primary and post-primary schools, and the PLUS schools network comprising representatives from fourteen local DEIS schools. The TED Project is based in the Curriculum Development Unit of the College and engages with the schools in activities and programmes throughout the school year.
The annual League of Legends is a wonderful highlight of the year for many of the pupils. The tournament aims to build partnerships between schools and the College and to give the pupils an opportunity to explore what a third-level campus has to offer and to utilise the sports complex.
Welcoming everyone to the league Professor Emer Ring, Dean of Education said: "We do this work here in the College because we believe in 'Making a positive difference in our community, locally, regionally, nationally and globally' – indeed this is part of our Strategic Plan.  Each of you here today is a very important part of our community and we hope that one day you will come to Mary Immaculate College to continue your educational journey".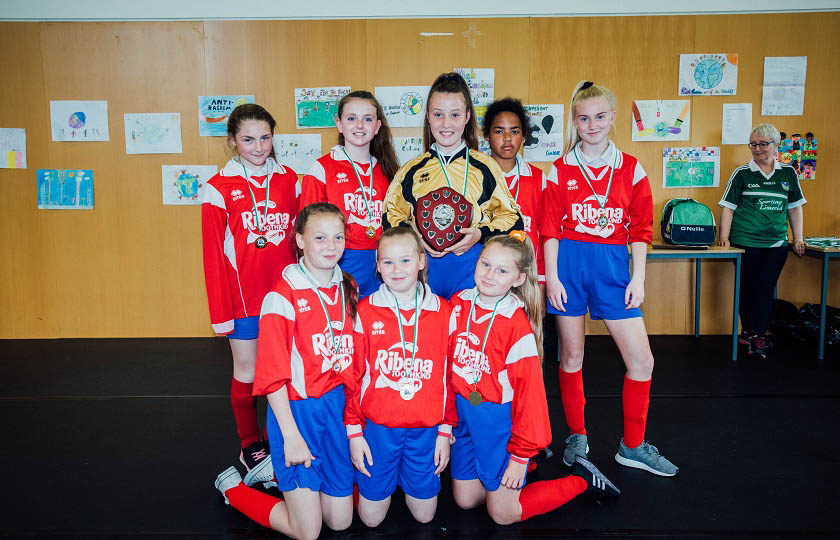 There was no shortage of nail biting moments as Corpus Christi Primary School took home the trophy for the second time with a winning score of 2 – 0, as they beat Thomond Primary School in the girl's final with Chelsea O'Keefe being named Player of the Girl's Tournament.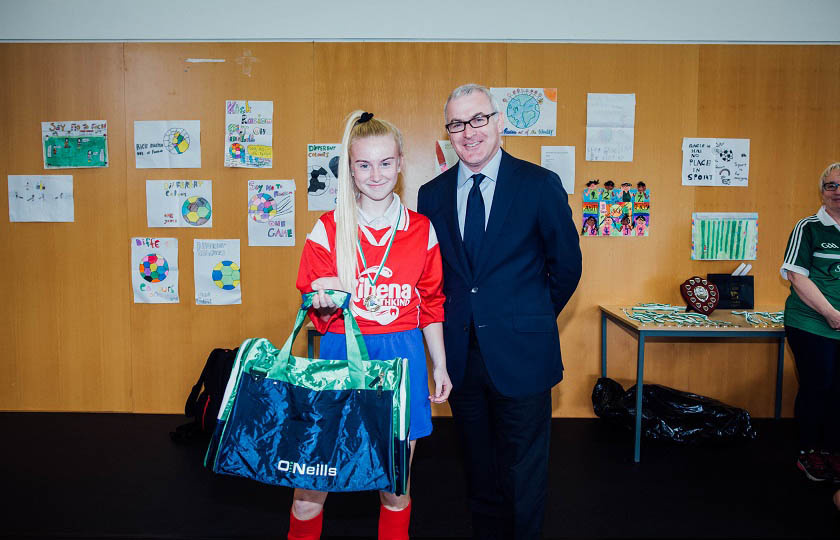 Scoil Íosagáin, CBS Primary School took home the winner's plaque following their impressive win over the boys from Our Lady of Lourdes N.S. and Craig Kiely, was named Player of the Boy's Tournament.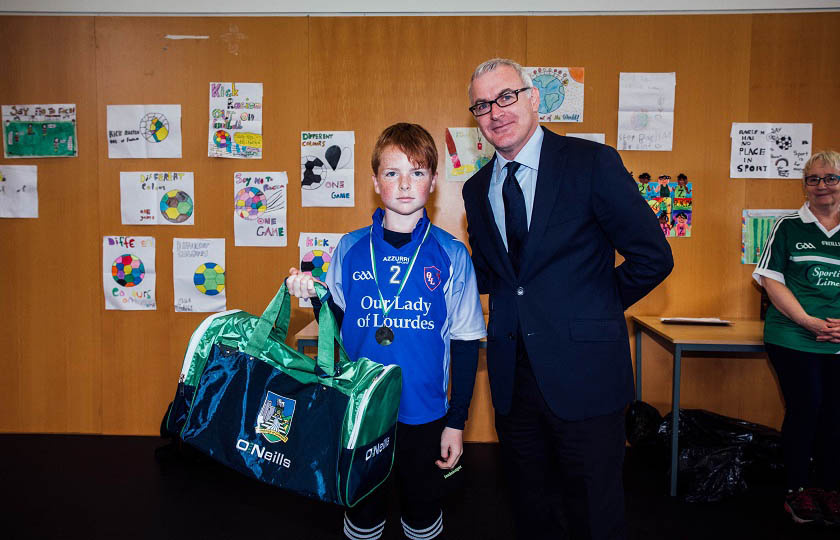 Other participating Limerick schools included: Le Chéíle National School; Our Lady Queen of Peace National School; Presentation Girls School; St. Anne's Girls School, Rathkeale; St. Mary's NS, Gaelscoil Sheoirse Clancy, St. John's Girls and Infant Boys School; St. John the Baptist NS and St. Joseph's Boys School, Rathkeale. The pupils involved participated with a wonderful sense of sportsmanship and were a credit to their schools and communities.
Speaking at the awards ceremony, Prof. Gary O'Brien, Vice President of Governance and Strategy, heartily congratulated the children, their teachers and parents on their enthusiastic participation in the event and noted that MIC's relationship with the schools is very precious to the College and the TED project.  "It was wonderful to see the pupils from our locality and the fantastic teachers that are joining us in partnership to make sure that the children get a chance to show off their sporting prowess – but most of all to have fun. I hope we see some of them come back to MIC as students one day." he said.
Further information on the work of TED may be accessed here.