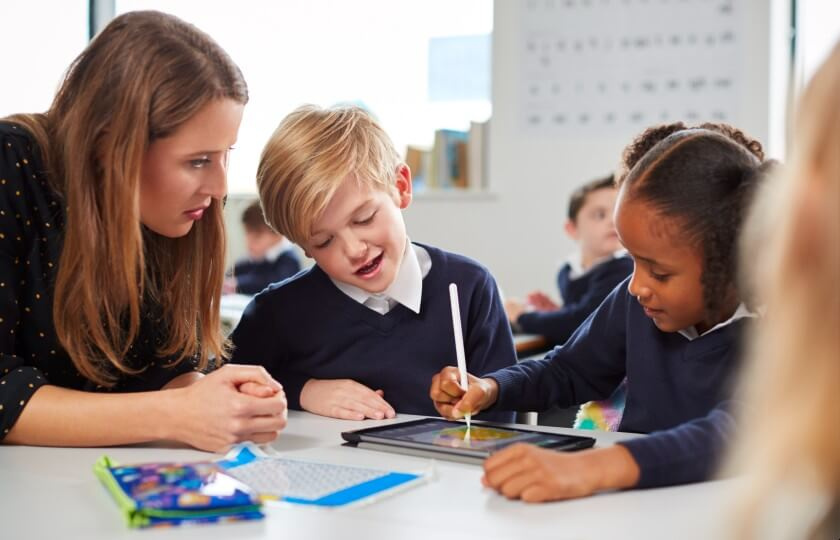 The use of schools to promote integration and life-long learning, as well as the need for responding proactively to the increasing diversity in schools, has been emphasised in a new report launched by Mary Immaculate College (MIC) researchers.
The Embracing Diversity Nurturing Integration  Project (EDNIP) 2020 report is the result of an intensive research and intervention project led by MIC, involving five self-selected DEIS Band 1 Limerick primary schools, which offered a variety of in-school, after-school and holiday programmes to children, parents, family groups and school staff.
Between 2017-2019 EDNIP was co-financed by the Asylum Migration Integration Fund 2014-2020 and supported by the Department of Justice along with the TED project and a Trust. EDNIP is now funded through a Trust along with Rethink Ireland and the National Integration Fund.
As part of their research, Dr Ann Higgins, Áine Lyne, Sandra Power and Margaret Murphy engaged with families and school staff in CBS Primary School, Sexton Street; Our Lady of Lourdes N.S., Rosbrien; Presentation Primary, Sexton Street; St John's Girls' and Infant Boys', Cathedral Place; St Michael's Infant School, Sexton Street, between 2017 and 2019. A total of 11,684 EDNIP programme opportunities were availed of, 827 of which was by school staff, 2,674 by parents and 8,183 by students.
The report found that EDNIP helped to create a focus on integration, supported teaching and learning, positively impacted on school ethos and practice and promoted connectivity between parents and schools. The project also developed solidarity between schools and partner organisations.
Opening the virtual launch of the EDNIP 2020 report, Professor Eugene Wall, President of MIC commented: "This report recognises the importance of nurturing integration and showcases what can be achieved through working in partnership. Most especially, this report and the work of EDNIP attests to the central importance of schools in our society – the role they do, and can play, in helping to build a just and equal society."
One Principal involved in the project noted the importance of EDNIP, stating that: "We were so enriched by EDNIP beyond our reasonable expectation, not onlyin the resources end but also with the people who have worked on it,and in terms of the learning experience from methodologies and interactions".
Donnah Vuma, Founder of Every Child is Your Children, commented on the importance of schools as a place to help drive integration as she launched the report: "Major policies of integration and respect are still a debt we owe to ourselves, and the best way to achieve them is through the great role the education system can play, as has been demonstrated in the schools that took part in the EDNIP programme and has also been shown in this report. A school environment is an ideal place for positive integration to occur."
Reflecting on the impact of EDNIP, Dr Ann Higgins, Coordinator of the Transforming Education through Dialogue (TED) Project remarked: "We are very proud of the impact EDNIP made on the quality of life and learning for children. It nurtured a sense of belonging and promoted integration and enhanced the learning environment for all students both inside and outside the classroom. This experience was shared by parents too and we saw that EDNIP helped break down isolation for migrant parents and create opportunities for all parents to meet and get to know each other.
"The schools involved must also be very highly commended for their commitment to this project. Schools are busy places and they prioritised this work. There were champions within all the schools who really wanted to make a difference to children's lives. EDNIP did not invent integration – it built on existing best practice within the schools."
Dr Higgins also reflected on the experience of parents in the research, particularly of one migrant woman who fled her war-torn homeland and whose experience of the EDNIP project highlights the impact it had on inclusivity in the community. On a summer trip that was taken as part of EDNIP, the mother said: "Group trips we need. We can go trips alone with my husband and kids but nothing will be changed. See new places. See Ireland. But when it is a group you meet friends, other parents from other cultures. Not knowing is very, very dangerous, not knowing other people".
As Dr Higgins explained: "This wise migrant mother explained that it was dangerous because in that vacuum of not knowing each other misconceptions about each other can arise which in turn can give rise to racism, prejudice, violence and isolation. Reflecting on our common humanity and the uniqueness of each individual one of the children interviewed commented that: "If we were all the same you wouldn't know who you are."
Based on the report's findings, the researchers also developed a suite of three recommendations, each accompanied by a set of aims, objectives and indicators of success for best responding to the increasing diversification of schools. These are:
To recognise and resource schools as critical sites for embracing diversity and nurturing integration
To adopt an inclusive informed ecological response to the promotion of integration, and
To embrace integration as a societal mission
The report concludes that the multi-layered model and extensive impact of EDNIP on the lives of children, families and schools can be of benefit to all schools and wider community, and proposes that the EDNIP model offers a practical and successful application of the National Council for Curriculum and Assessment's (NCCA) Draft Primary Curriculum Framework for Consultation (2020)'s three key approaches for developing inclusive, learning environments as they respond to diversity.
You can read the EDNIP report in full here.
EDNIP is an initiative of the Transforming Education through Dialogue (TED) Project located in the Curriculum Development Unit and is also supported by the Research and Graduate School, MIC. The project is run in partnership with the above primary schools along with the Department of Education, Tusla Education Support Service, Limerick City and County Council, Limerick and Clare Education and Training Board and Limerick Education Centre.