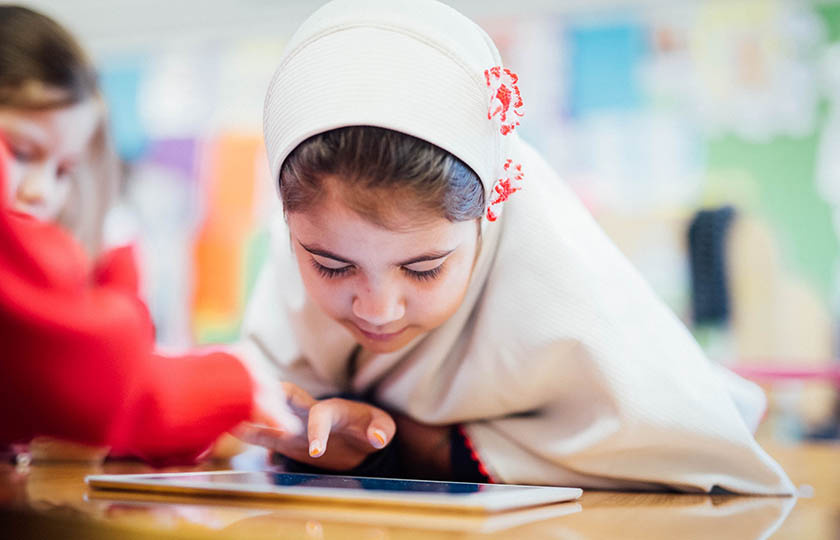 An integration initiative of Mary Immaculate College (MIC) has been awarded two-hundred and thirty-three thousand euro as part of funding announced by Minister for Children, Equality, Disability, Integration and Youth, Roderic O'Gorman TD.
The funding has been awarded to EDNIP (Embracing Diversity, Nurturing Integration, Learning for Life Project) under financial support announced for migration integration projects across Ireland on Friday, 18 December to coincide with International Migrants' Day. As part of the scheme, EDNIP will receive a three-year grant of funding to help promote initiatives that address areas where migrants find it difficult to avail of opportunities on an equal basis with other members of Irish society.
Speaking as he announced the funding, Minister Roderic O'Gorman said: "I'm delighted to be announcing this €233,017 in funding for the EDNIP Project. We want to build a society that is inclusive and welcoming of everyone in Ireland. The work that has been done by EDNIP in the last three years to create an inclusive environment for migrants and a more positive school environment overall is a wonderful example of the work that the plan hopes to encourage."
Under the the National Integration Fund 2020-2023, €2.25 million will be made available for 20 projects that help migrants integrate into Irish society. The fund is a key element of the Migrant Integration Strategy 2017-2020 which was developed to enable migrants, or persons of migrant origin, to participate on an equal basis with those of Irish heritage. Its primary objective is to ensure that barriers to full participation in Irish society by migrants or their Irish-born children are identified and addressed
Since 2017, EDNIP has worked closely with five Limerick primary schools to support migrant children and their families to integrate into school and community life. The schools involved are: CBS Primary School, Sexton Street; Our Lady of Lourdes N.S., Rosbrien; Presentation Primary, Sexton Street; St John's Girls' and Infant Boys', Cathedral Place; St Michael's Infant School, Sexton Street. The project celebrates the cultural diversity within these schools by working with the whole school community to provide innovative and sustainable responses to integration.
EDNIP Project Leader Áine Lyne welcomed the funding allocation, saying: "We are delighted to receive this funding which will help us sustain our work in the five EDNIP schools. 2020 has created many additional challenges to integration, so this fund will ensure that we can continue this important work in partnership with schools. EDNIP is committed to supporting the integration needs of families and schools, and to building on our programme of activities over the next three years."
Over the past three years, EDNIP has provided in excess of 12,000 integration opportunities for school staff, parents and children through a range of in school, after school and school holiday time supports.
The National Integration Fund award will enable the schools to build on the work of EDNIP to date and continue from 2020-2023 to deliver a range of opportunities for children, parents and school staff.
Marie Meskell, Acting Principal of Presentation Primary School remarked: "EDNIP funding has completely altered what we can do as a school to promote inclusion and to support migrant children and their families to integrate into school life. The project has hugely benefited migrant pupils in the school but as a consequence has transformed the whole school community. It is fantastic to see how far we have come as a school. We hope to build on this by working to create further opportunities for inclusiveness for our pupils, parents and staff."
EDNIP is an initiative of the Transforming Education through Dialogue (TED) Project located in the Curriculum Development Unit and is also supported by the Research and Graduate School, MIC. The project is run in partnership with the above primary schools along with Tusla Education and Child Welfare Services, Limerick City and County Council, Limerick and Clare Education and Training Board, and Limerick Education Centre.
According to Ruth Bourke, Acting TED Coordinator: "The EDNIP project builds on a long tradition within the TED Project and MIC of working in partnership with schools and other organisations. EDNIP is an innovative initiative that celebrates cultural diversity and promotes integration in local schools and was developed in consultation with and based on the priorities of the schools involved. We are delighted that the timely funding from the National Integration Fund will allow this valuable work to continue."