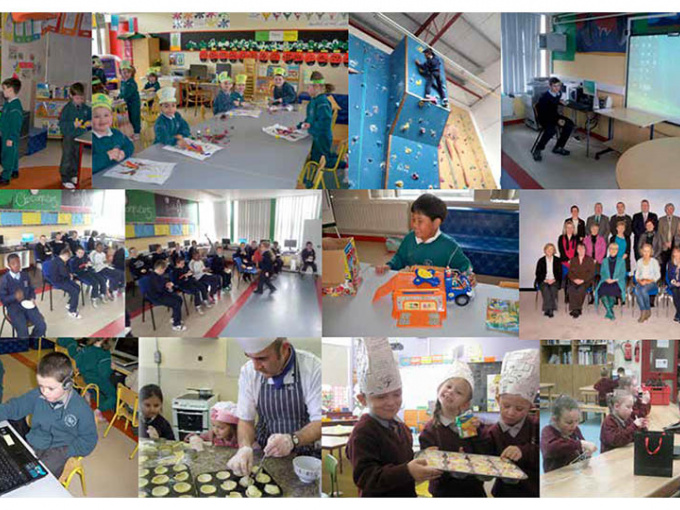 This report profiles the Dormant Accounts Scheme which enabled DEIS2 schools in Limerick City to maximise community use of their premises and facilities from 2010 to 2012. The report has been prepared by a sub group of OSCAILT, which is a network of the principals of Limerick City DEIS primary and post primary schools, together with the Transforming Education through Dialogue (TED)3 project in Mary Immaculate College (MIC) and the Department of Education & Skills (DES).
This network was established on foot of the successful proposal by the DES under the fourth round of funding of Dormant Accounts projects to enable the Limerick City DEIS schools to maximise community use of their premises and facilities. The scheme, which was led by the DES, provided funding to enable twenty-two DEIS4 primary and post primary schools in Limerick City to share their facilities with the wider community outside of school hours, including evenings, weekends and holiday periods. It also provided funding to enable these schools to provide additional after -school programmes and activities for children
and adults in their local communities.
The OSCAILT network agreed that it was important to provide a record of this Dormant Accounts Scheme as it represented a significant investment of funding, time and human resources from all the stakeholders involved, most especially the schools who invested significant amounts of energy and creativity. This report describes the background and details of the scheme, the extent to which it met its objectives and the impact of the scheme on the participating schools and on children and adults who engaged with the scheme.